Welcome to Aurora Therapy Centre Canterbury
We are a team of highly experienced therapists who are committed to supporting your emotional wellbeing and development. We tailor our sessions to support your unique journey, providing a safe and supportive space to inspire growth, healing and transformation.
We can offer short or longer term therapy according to your needs and will mutually discuss your preferences during your initial appointment.
Psychosexual (Sex) and Relationship Therapy
We understand the importance of having a confidential space to explore psychosexual and/or relationship issues. We welcome individuals and couples.
Learn more about our Psychosexual and Relationship Therapy Services.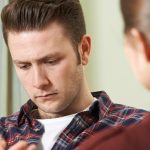 Individual Therapy
Accessing individual therapy sessions can help to promote greater personal awareness and connectedness. We are keen to be part of your journey of growth and transformation.
Child Therapy
We work within a holistic framework to offer your child a safe and supportive environment to work through their issues.  We can offer short or longer term sessions tailored to your child's individual needs.
Adolescent Therapy
Adolescence can be an overwhelming time. We offer therapeutic sessions to enable your teenager to explore their issues and promote their sense of emotional well being.
Clinical Supervision
We recognize effective clinical supervision as being a reflective, empowering, educational and restorative process. We can offer bespoke packages to professionals and organizations.